January, 2013
January 31st, 2013
Posted in NEWS
Hey Everyone –
Ladies and Gentlemen – "Scares That Care!" is pleased to announce that Brian Keene will be in charge of readings and panels segment of our show as it pertains to Horror Authors! Keene has won two Bram Stoker Awards. One in 2001 for non-fiction "Jobs In Hell," and one in 2003 for best first novel "The Rising." He is also the recipient of the 2004 Shocker Award for non-fiction "Sympathy for the Devil" as well as many small and regional awards. Brian is excited to be a part of this show, and looks forward to bringing in some true literary horror giants!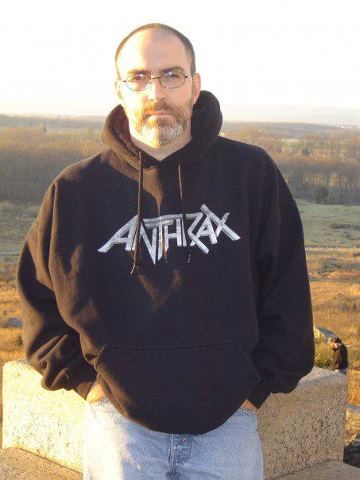 January 29th, 2013
Posted in NEWS
Ladies and Gentlemen…
I just wanted to take a few moments to speak to you candidly, about what we are trying to do with our "Scares That Care! Weekend Convention show in 2014. The main reason I started "Scares That Care!," was because I have dear friends who lost their four year old daughter to a disease that she could not fight. I stood beside my friends, and I cried with them as they lowered her into the ground. We have such a short time on this earth, and it should be a time where we get to celebrate with our children and loved ones as long as we can. By interacting with the fans of the horror genre, I knew that together, we could accomplish something great. We could provide at least some small amount of assistance and relief, even if the outcome was not favorable.
This is not a convention, however, that will "tug on your emotions." This is a show of positivity, friendship, compassion and fun. You ever see those commercials on television, depicting sad images that make you want to change the channel? Right. You WON'T see that at our show. We will laugh, we will party, and we will have fun. All the while, we will remember why we are there.
This isn't about any one individual, or trying to see if we can be the best "show." This is all being done for them. For the families we hope to help, now and into the future.
We're not looking to prove anything, other than the simple fact that those who love the scariest movies, the most haunted of houses, and all things spooky – are also the first ones who are willing to stand up – for those who perhaps can't stand on their own. That's why we're doing our show. Thank you for any help you can give us in this endeavor. Share our show with those you know, let everyone know why we are doing it. We may not have the best guest list, we may have guests that you have seen before. But in advance, Thank You.
Thank you from the families.